For critically ill patients, time is everything. Optimize your antibiotic therapy decisions 1-2 days earlier.
---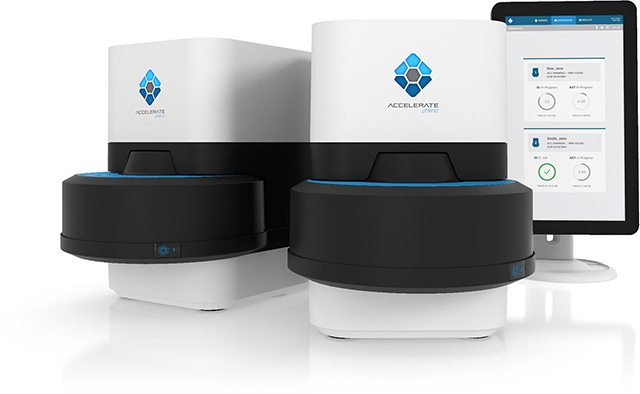 Antimicrobial Stewardship Teams use many diagnostic inputs to escalate, de-escalate, or discontinue antibiotic therapy.
The MIC result provides exact information to determine which antibiotic is the most targeted and effective in each individual patient's clinical situation.
AST results with the MIC are now available in about seven hours from the microbiology laboratory, 1-2 days faster than current methods.
The Accelerate Pheno™ system is designed to support antimicrobial stewardship efforts in the fight against antibiotic resistant pathogens.
Recent Publications
Evaluation of the Accelerate Pheno™ System for identification of Acinetobacter clinical isolates and minocycline susceptibility testing
Journal of Clinical Microbiology
Performance of the Accelerate Diagnostics Pheno™ system with resin-containing BacT/ALERT® Plus blood culture bottles
Diagnostic Microbiology and Infectious Disease
See all publications