Timing is everything
for some patients
Accelerate PhenoTest™ BC Kit –
Independent studies show the BC kit provides identification and susceptibility results with MICs an average of 40 hours faster than the current standard of care methods.*
*see publicatons
Get the details on the evaluation and verification program:
Reserve your spot now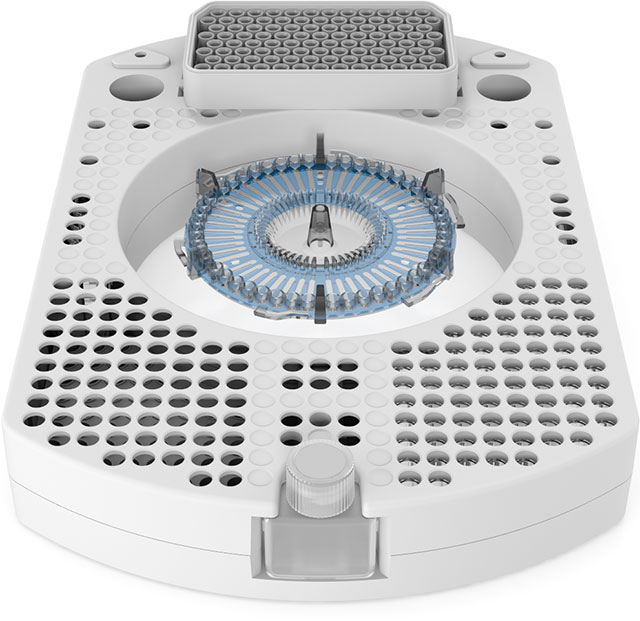 Admitted Sunday.
MIC results Monday.
The Accelerate PhenoTest™ BC Kit makes earlier optimal therapy possible by providing answers, directly from positive blood cultures, that drive treatment decisions 1-2 days faster than current methods allow today.
Earlier optimal therapy can lead to reduced cost of patient care, fewer adverse incidents, lower rate of resistance, and better clinical outcomes.
Clinical relevancy
Sensible economics
Potential economic impact across a hospital system serviced by a centralized microbiology lab*
$
4.8
k
net savings per patient tested
1.7
k
fewer ICU days
each year
$
10.8
m
net financial impact to hospital system
*Estimated healthcare outcome and economic impact based on model of first full year of testing on positive blood culture samples.
Walk me through this
Gram-Positive
Methicillin
resistance
(Cefoxitin)

MLSb
(Erythromycin-
Clindamycin)

S. aureus
S. lugdunensis
CNS spp.
E. faecalis
E. faecium
Streptococcus spp.
Resistance
Phenotypes
S. aureus
S. lugdunensis
CNS spp.
E. faecalis
E. faecium
Streptococcus spp.
Identification
Ampicilin
Ceftaroline
Erythromycin
Daptomycin
Linezolid
Vancomycin
Methicillin resistance (Cefoxitin)
MLSb (Erythromycin-Clindamycin)
Gram-Negative
Ampicillin-
Sulbactam

Piperacillin-
Tazobactam

E. coli
Klebsiella spp.
Enterobacter spp.
Proteus spp.
Citrobacter spp.
S. marcescens
P. aeruginosa
A. baumannii
E. coli
Klebsiella spp.
Enterobacter spp.
Proteus spp.
Citrobacter spp.
S. marcescens
P. aeruginosa
A. baumannii
Identification
Ampicillin-
Sulbactam
Piperacillin-
Tazobactam
Cefepime
Ceftazidime
Ceftriaxone
Ertapenem
Meropenem
Amikacin
Gentamicin
Tobramycin
Ciprofloxacin
Aztreonam
Yeast
| | |
| --- | --- |
| Candida albicans | |
| Candida glabrata | |
Klebsiella spp.
K. oxytoca
K. pneumoniae
Enterobacter spp.
E. cloacae
E. aerogenes
Proteus spp.
P. mirabilis
P. vulgaris
Citrobacter spp.
C. freundii
C. koseri
CNS spp.
S. capitis
S. epidermidis
S. haemolyticus
S. hominis
S. lugdunensis
S. warneri
Streptococcus spp.
S. agalactiae
S. gallolyticus
S. mitis
S. oralis
S. pneumoniae
Specifications