Arnot Ogden Medical Center
Implementing fast susceptibilities for improved patient outcomes and reduced length of stay
Nestled in the Chemung River valley in the northern Allegheny range is the picturesque town of Elmira, NY, home to some 30,000 residents and the final resting place of Mark Twain.
Arnot Ogden Medical Center is the anchor hospital in this community, and the team at this 225-bed facility takes patient care as seriously as it does fiscal responsibility.
The antimicrobial stewardship team led implementation of the Accelerate Pheno® system, which went clinically live in 2019. Arnot Ogden has since seen a significant reduction in length of stay for bacteremic patients in both the ICU and inpatient settings.
"I think that the biggest motivating factor in us bringing in the Pheno system was getting my patients the best care as soon as possible. To know, definitively, way sooner that this is the right treatment course for them," says Shandurai Takavarasha, MD, infectious diseases physician and co-head of the antimicrobial stewardship team.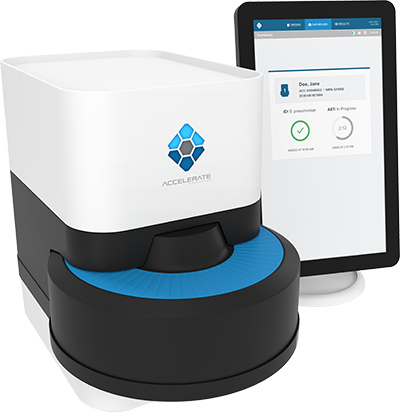 Ready for fast susceptibility testing? Request a consultation